The Bayside Art Show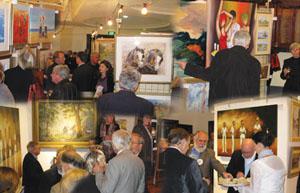 This year's show will be a high profile event in Bayside's newest venue, the Sandringham Yacht Club overlooking Port Phillip Bay.
Check out a preview of the art works from our latest show.
View the artwork which won awards from this year's show.


Artist entries open May 28th.

The Bayside Art Show will this year attract well over 2000 visitors during its four days, in addition to the many invited guests at our opening night.

The Rotary Club of Brighton has been supporting the Art Show since 1974.


Funds raised by The Bayside Art Show are totally used for a variety of Community Projects. The art show is also the major fundraiser for the Brighton Recreational Centre, a not-for-profit community organisation that provides a diversity of recreational, sporting and cultural activities for all age groups in the local community. The show attracts hundreds of local and regional artists from all over